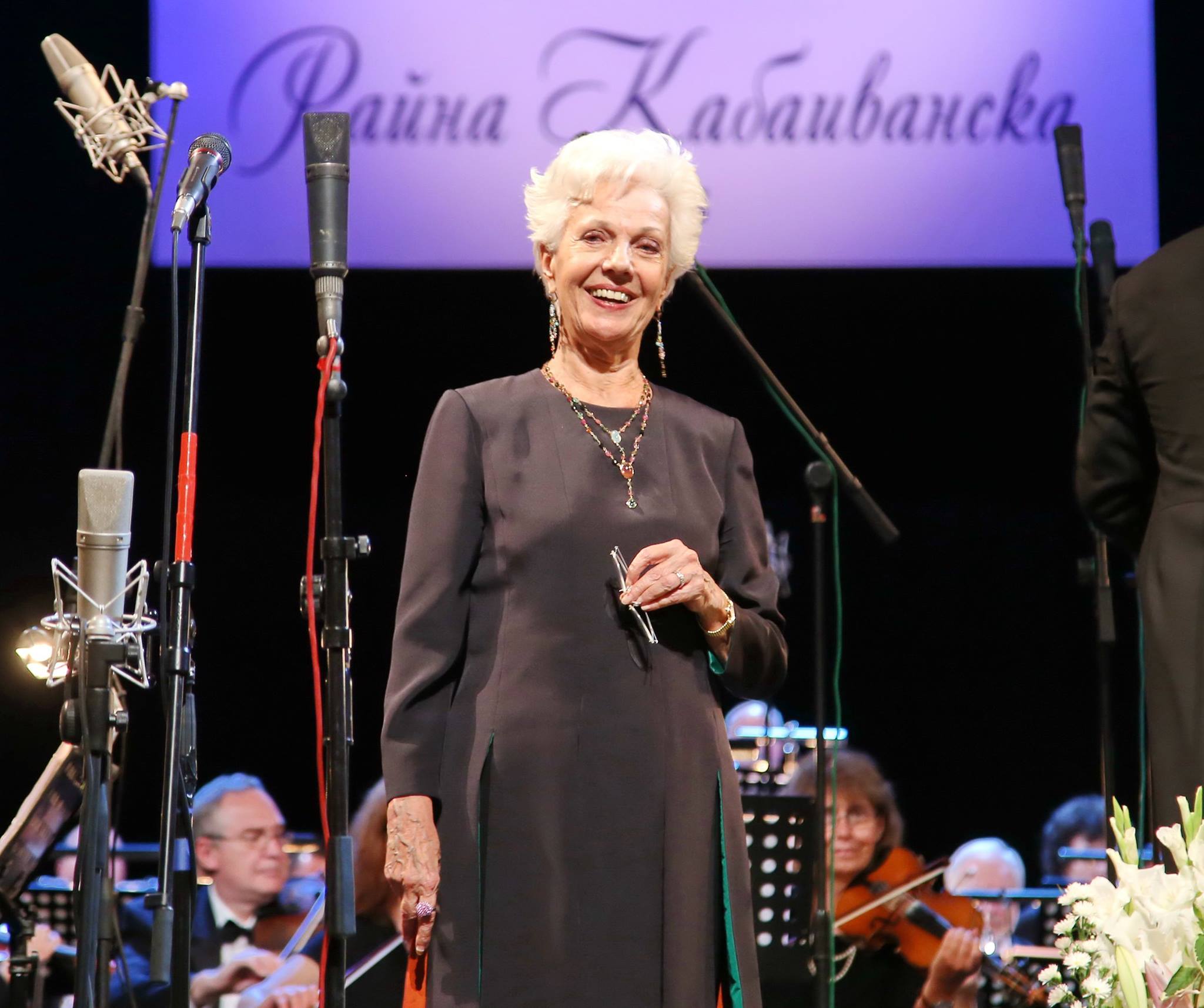 ph. Viktor Viktorov
"Thank you, Lucca! Thank you, Puccini!" - said in the evening on 8-th of May the famous soprano Raina Kabaivanska in the crowded cathedral of San Francesco in Lucca (Giacomo Puccini's hometown) where she was awarded with the Lucca Classica Music Festival 2016 award for her long and brilliant career and for her fundamental role in the global performance of Giacomo Puccini's music. Before the ceremony Kabaivanska shared emotionally some significant moments of her career in an interview with the journalist and music critic Oreste Bossini - including reminiscences of the great actress about her performances in Teatro del Giglio in Lucca and her work with Maestro Herbert Handt, the founder of the Music Association of Lucca.

After the ceremony Kabaivanska's students – Selene Zanetti and Matteo Desole, were presented - both of them participants in her Master Class at New Bulgarian University and scholarship holders of Raina Kabaivanska Fund and of Fantastico chain. The young opera singers performed famous arias from operas of Mozart, Donizetti, Massenet and of course - of Puccini.

The forthcoming Master Class of Raina Kabaivanska at New Bulgarian University will take place in September (8-24), 2016 with a gala concert of the participants on 25-th of September.