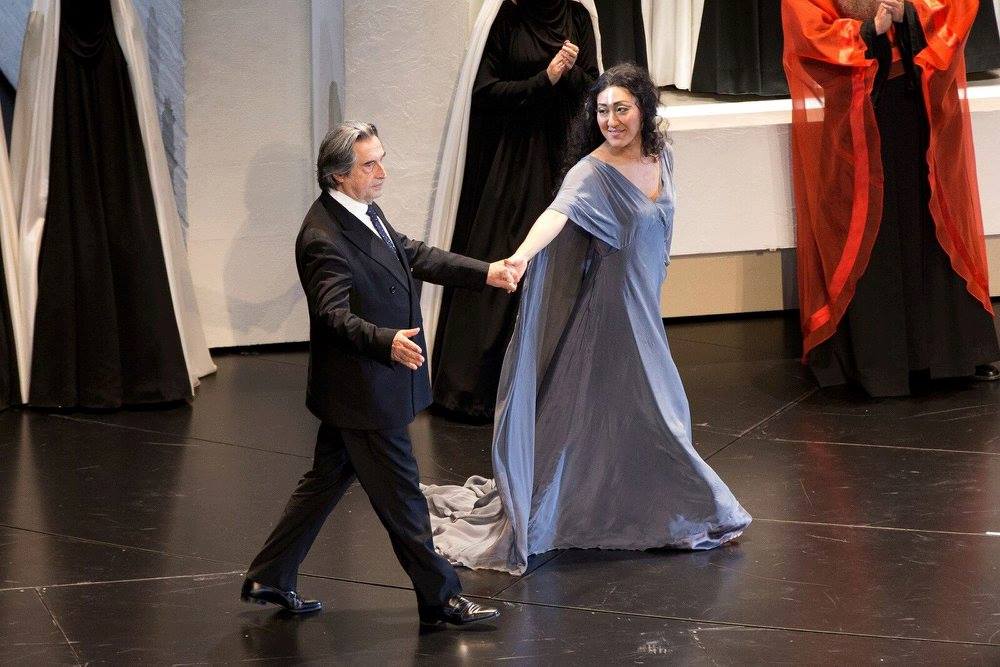 Vittoria Yeo made her impressive debut in "Aida" that was one performed in the recent Salzburg Music Festival. The opera was conducted by Riccardo Muti and directed by Shirin Neshat. Vittoria Yeo shared the stage with Yusif Eyvazov and Ekaterina Semenchuk who both played the roles of 'Radames' and 'Amneris' respectively. Other performers who shared the roles throughout the production were Anna Netrebko who played 'Aida' and Francesco Melli who played 'Radames'.

Speaking after her debut with Emiliano Metalli, Vittoria Yeo spoke about her training with Mrs. Raina Kabaivanska in an interview that can be found on www.connessiallopera.it Ms Yeo said:
"It was a great experience and privilege to be able to study with a teacher who has not only spent her entire professional career on stage but who also happens to be one of the greatest singers and performers in world opera of the second part of the 20th Century". Whilst reflecting on her first encounter with Mrs. Kabaivanska, Ms. Yeo went on to say... "I remember my first meeting with Mrs. Kabaivanska. It was at the Chiagina Academy in Sienna and I sang from 'Trubadur'. I was really excited and I needed to have a lot of courage to perform in front of one of the greatest 'Leonaras' of all time. Mrs. Kabaivanska knows all the scores perfectly and she not only taught me all the important technical aspects of the role but also how to interpret it. By doing both of these Mrs. Kabaivanska taught me how to deliver a 'fully rounded' performance" – her helpful hints are 360°".
Photo: Vittoria Yeo