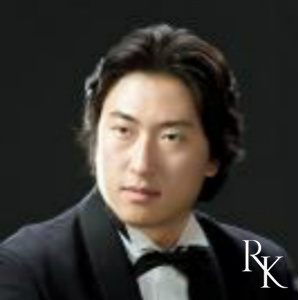 Simone Lim begins his study in Seoul and since 2010 refines his vocal skills with Raina Kabaivanska - at Vecchi-Tonelli Music Institute in Modena, in her international master class at New Bulgarian
University and at Academia Musicale Chigiana in Siena.
Simone Lim is a soloist in a number of performances at Teatro Reggio in Parma, Teatro La Fenice in Venice, Teatro Comunale in Bologna, Teatro Carlo Felice in Genoa, Teatro Filarmonico in Verona,
Teatro Reggio in Turin, Bavarian Staatsoper in Munich, Teatro Arriaga in Bilbao, the Israeli Opera in Tel Aviv, Deutsche Oper in Berlin, Norwegian Opera and Ballet in Oslo, L'Opera de Lille etc.
His repertoire includes: Philip II from "Don Carlos", Zakharia from "Nabucco" and Banquo from "Macbeth" by Verdi, Oroveso from "Norma" by Bellini, Oroe from "Semiramide" by Rossini etc.