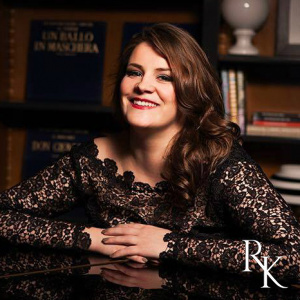 In 2015, after her graduation, Selene Zanetti participated in the Master Class of Raina Kabaivanska in Siena. The same year she participated in the Master Class at New Bulgarian University and won a scholarship to continue refining her vocal skills with Raina Kabaivanska at Vecchi-Tonelli Music Institute in Modena.

Selene Zanetti won a number of prestigious international competitions such as first prize at the competition In Memoriam of Maria Callas at Brescia, Premio Boni, Katia Ricciarelli, New Voices for Opera Gaetano Fraschini, Salvatore Licitra, Luigi Ceritelli, third prize at the competition Claudio Abbado. In 2015, she won second place and the special prize for the best performer of Verdi at the competition Francisco Viñas in Barcelona as well as the special prize in Madrid.

Selene debuted in a number of opera theatres in Italy (Brescia, Milan, Vicenza, Padova, Mantova, Siena, Verona, Modena) and abroad (Sofia, Moscow, Madrid). In 2015, she gave a concert during the festival Puccini at Torre del Lago. Her stage debut was in the role of Suor Angelica from the opera of the same name by Puccini and in the performances of La Traviata and Rigoletto during the XII festival In Memoriam of Maria Callas at Sirmione. S. Zanetti debuted in the role of Leonora from Il trovatore at Teatro Regio in Parma.