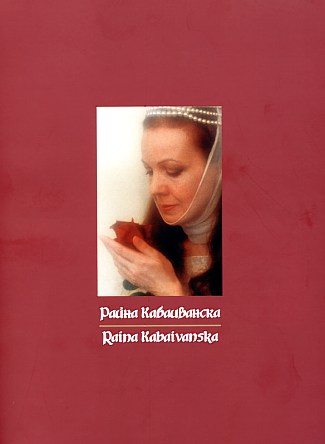 Raina Kabaivanska. A biographic album. George Tekev, ed. NBU, Sofia, 2005. 116 pages. ISBN 954-535-406-2
Price: 25 euros.
New Bulgarian University has published a biographic album of Raina Kabaivanska, which is the University's gift for the world-famous opera diva's 70th anniversary.
This is a bilingual Bulgarian/English edition comprising five sections which present Mrs. Kabaivanska's career, repertoire by composer, opera and role, complete information about her recordings, as well as information about her master classes and charity.
The book includes reviews by music critics and media, as well as over 130 pictures part of which are published for the first time. These have been kindly provided by operatic archives and private collections of her admirers. The book has been prepared with the support of Teatro La Fenice (Venice), Teatro Massimo Bellini (Catania), Staatsopera (Hamburg), the Royal Opera House at Covent Garden (London) Opera International (Paris), and the Bulgarian National Television.