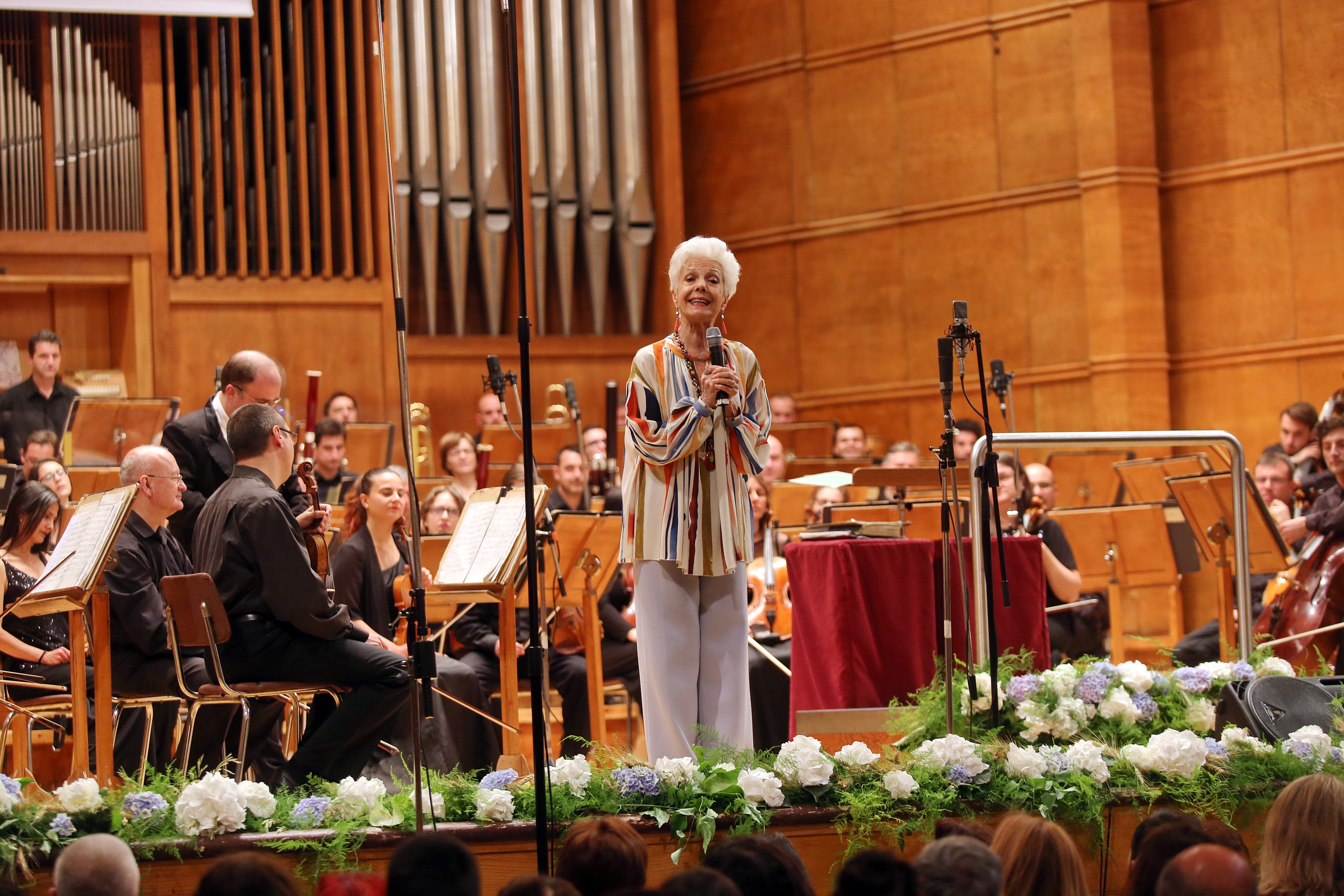 The great opera actress sang on the same stage with some of her most promising artists from her Masters class at New Bulgarian University.
Two encoresof "Nessun Dorma" from "Turandot "(G. Puccini) were performed at the end of the long-awaited concert of the tenors of Raina Kabaivanska on 3-th of June at Bulgaria Hall. Davide Ryu (South Korea) and Reynaldo Droz (Venezuela) triumphed under the unceasing applause of Sofia audience and in the presence of the opera prima Raina Kabaivanska.
In collaboration with Sofia Philharmonic Orchestra, under the baton of Maestro Nayden Todorov, the young opera artists performed a colorful program. Apart from the expected emblematic classical opera arias from: "Aida" and "Il Trovatore" by Giuseppe Verdi, "Tosca" by Puccini and "Carmen" from Bisett, the audience had also the opportunity to hear popular Mexican, Neapolitan and Venezuelan pieces.
An inspiringsurprise proved the appearance of the young soprano Alexandrina Mihaylovaon the stage. - The 20-year-old student is one of the latest talents of the School of Raina Kabaivanska , selected among 65 candidates for the last year XVII Master class of the opera prima.
This performance of the artists from the School of Raina Kabaivanska traced deep emotional mark in the audience at Bulgaria Hall. Hundreds of spectators expressed their impatience to enjoy the next concert on 29-th of September at Sofia Opera and Ballet House, where our opera prima will manifest again her exquisite taste in a performance of the best students of her forthcoming XVIII International Master Class (September 11-29).