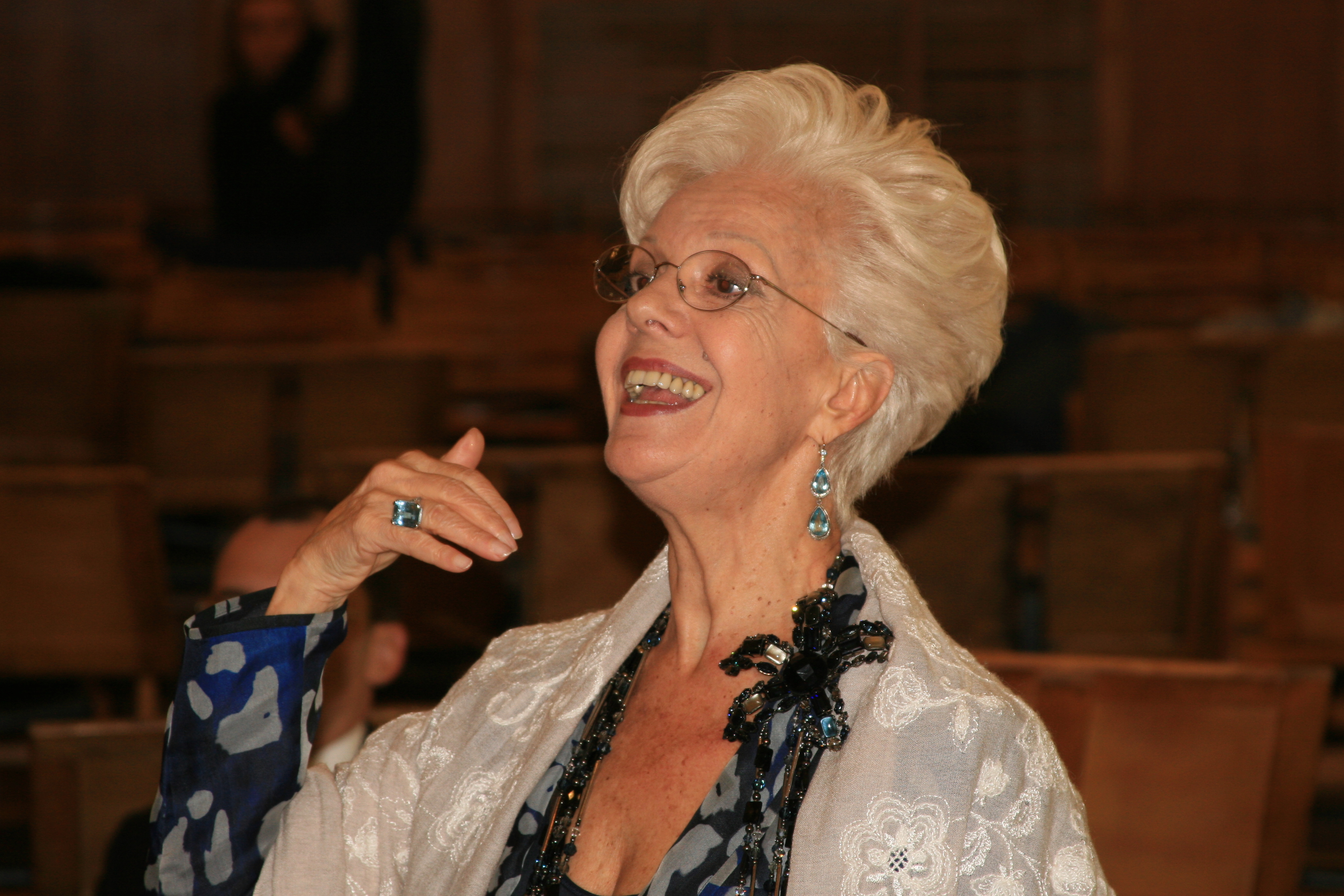 ph. NBU, Archive
Raina Kabaivanska and the best graduates of her IX-th Master Class in the New Bulgarian University will present in September two grand Gala concerts.
On September 24, 2009 the traditional Gala concert of Raina Kabaivanska, her students and the Sofia Philharmonic Orchestra will launch the musical season in Sofia. A few days later, on September 27, 2009 Raina Kabaivanska will return to her birthplace – the town of Burgas, where in the Opera house along with her students she will present another grand concert devoted to the 150-th Anniversary of Puccini's birthday. Especially for this event will arrive from Italy the granddaughter of the great composer – Mrs. Simonetta Puccini. The composer's life and work will be presented in an exhibition while Raina Kabaivanska will play the star part in the story of his everlasting music.
In 1959, in the very beginning of her world career Raina Kabaivanska made her first appearance in the role of Giorgetta from Puccini's "The Mantle" in Vercelli. Star parts in "Madama Butterfly", "Tosca" and "Manon Lescaut" made her one of the best ever known performers of Puccini. In 1978 Raina Kabaivanska was awarded the Puccini prize and in 2005 during her concert in Sofia the audience stood up to applaud her for the unique performance of an aria from Puccini's "Edgar". In the best part of Tosca the Bulgarian opera diva has sung with each of the three great tenors – Luciano Pavarotti, Jose Carreras and Placido Domingo. Her performances - over 400, of "Tosca" and "Madama Butterfly" are memorable all over the world.
Nowadays one of the biggest concerns of Raina Kabaivanska is to keep the vitality of the opera art through training and support of young opera singers. In the period 10-23 of September, 2009 the opera diva will conduct her IX-th Master Class in the New Bulgarian University. The deadline for applications is September 5, 2009. The date for audition of the applicants is September 9, 2009. The Master Class will take place in the chamber music hall "Bulgaria" in Sofia. This year apart from the scholarships of Raina Kabaivanska Fund at the New Bulgarian University the best graduates will have the extraordinary chance to participate with Raina Kabaivanska in the concert devoted to Giacomo Puccini. The latter event is under auspices of the Italian ambassador in Bulgaria – His Excellency Stefano Benazzo.
Detailed information about the Master Class is published on the official website of Raina Kabaivanska – www.rainakabaivanska.net, where potential applicants could also make their registration on-line.