I SING FESTIVAL is the first of its kind international festival for young opera singers in China. Its main mission is to promote Mandarin as opera lyrical language. The festival is an opportunity for young singers from Europe and America to appear on rapidly developing Chinese music stage and for singers from China - access to western model of vocal music education. In 2016 I SING FESTIVAL will take place at the Center for Culture and Arts in Suzhou – attractive 2000 years old city, known as "Venice of the Orient". In the festival will participate directors from Metropolitan Opera in New York, professors from Shanghai Conservatory of Music and from the Conservatory in Beijing.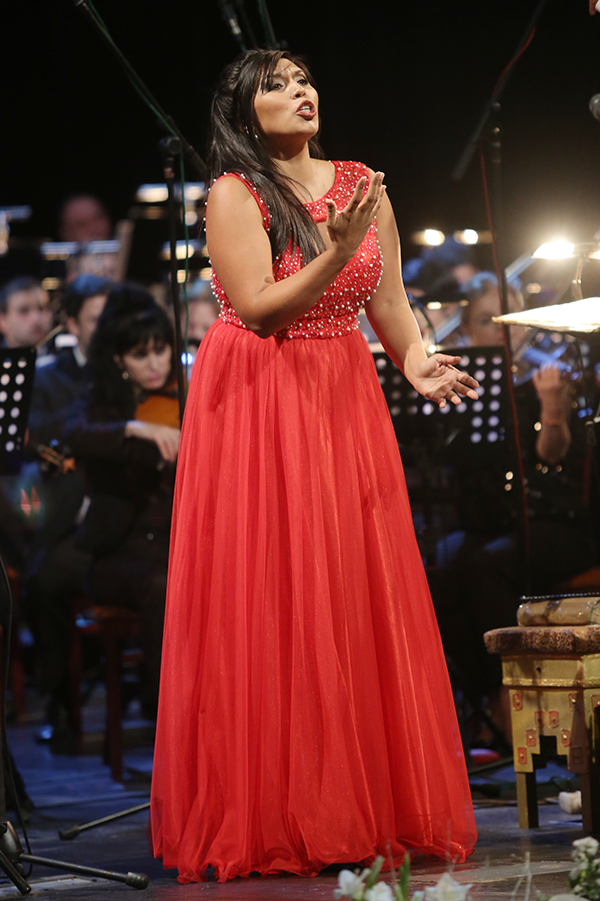 ph. krum Stoev

In the program of the unique festival will participate Roxana Herrera – one of the young talented students of Raina Kabaivanska. The young soprano from Chile will present Amelia in "Un ballo in maschera" by Verdi. The first concert will be on July 20 on the stage of Suzhou Grand Theater. Within the festival program on August 7 Herrera will participate in a concert with the famous conductor Massimiliano Murrali.

Roxana Herrera was a participant in the Master classes of Raina Kabaivanska at New Bulgarian University in 2014 and 2015. She is also a scholarship holder of Raina Kabaivanska Fund and Fantastico.