Raina Kabaivanska is one of the most distinguished opera artists of our time. Her 1961 debut in Milan's La Scala paved the way for a brilliant career that has put her on the stage of all major opera theatres and concert halls worldwide – Covent Garden in London, the Paris Opera, Teatro Real in Madrid, the Metropolitan Opera and Carnegie Hall in New York, Teatro Colón in Buenos Aires, the Staatsoper in Hamburg, the Deutsche Oper in Berlin, the Sofia Opera, the Bolshoi Theatre in Moscow, the Tokyo Opera, the Salzburg Festival and many others. Ms. Kabaivanska has been especially active in Italy where she has performed in all major, as well as less prominent opera theatres – La Scala, Teatro Verdi in Trieste, Teatro La Fenice in Venice, Arena di Verona, the theatres in Turin, Genoa, Parma, Bologna, Modena, and the Rome Opera House. She has partnered with a few generations of great tenors on stage - Franco Corelli, Mario del Monaco, Jon Wickers, Carlo Bergonzi, Alfredo Kraus, Plácido Domingo, José Carreras, Luciano Pavarotti. Throughout her 55-year career, she has performed unforgettable roles in a remarkably vast repertoire from the 18th century – Gluck (Armida), Spontini (La vestale), Rossini (Guglielmo Tell); from the 19th century – Donizetti (Roberto Devereux, Fausta), Bellini (Beatrice di Tenda, Il pirata), Berlioz (Benvenuto Cellini), Verdi (Don Carlo, Otello, Falstaff, La traviata, Il trovatore, La forza del destino, Vespri siciliani, Simon Boccanegra, Ernani, La messa da Requiem), Wagner (Rienzi), Gounod (Faust), Tchaikovsky (La dama di picche, Evgheni Oneghin), Boito (Mefistofele), Massenet (Manon, Thaïs), Catalani (La Valli), Janacek (Il caso Makropulos, Jenufa), Leoncavallo (I pagliacci), Puccini (Madama Butterfly, Tosca, Manon Lescaut, La Bohème, Suor Angelica, Il tabarro, Turandot), Richard Strauss (Capriccio), Busoni (Turandot), Cilea (Adriana Lecouvreur), Giordano (Andrea Chénier), and from the 20th century - Malipiero (Torneo notturno), Zandonai (Francesca da Rimini), Poulenc (La voix humaine, Dialogues des carmélites), Weill (Lady in The Dark), Dallapiccola (Il prigioniero), Britten (The Turn of the Screw), Nino Rota (La scuola di guida), as well as chamber music by Massenet, Chausson, Ravel, Poulenc and Shostakovich. Her interpretations of the great dramatic roles of Adriana Lecouvreur, Francesca da Rimini and Manon Lescaut, as well as Tosca and Madame Butterfly, which she has portrayed in more than 400 performances, remain emblematic and unequalled. "Raina Kabaivanska's career is undoubtedly one of the most remarkable of the 20th century", Sergio Segalini went on record for a previous edition of Raina Kabaivanska's work. "Endowed with a timbre of a rare quality coupled with her impeccable technique, Raina Kabaivanska has performed all great parts of the opera repertoire, with a special attention to the style of each composer."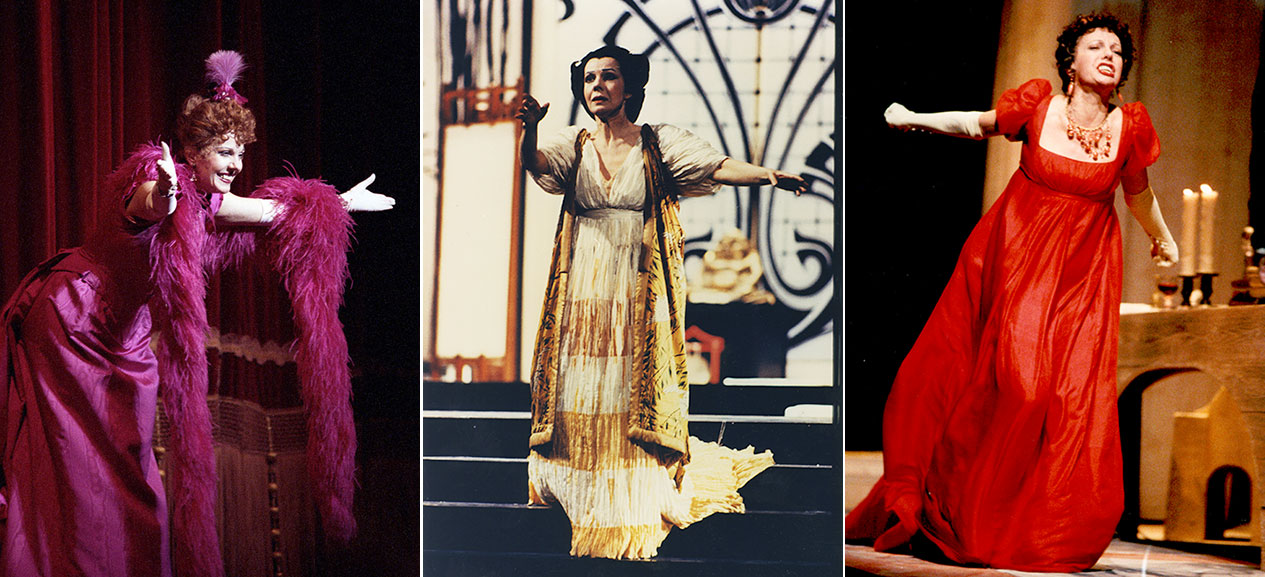 She is the recipient of numerous awards: Bellini – 1965, Viotti d`Oro – 1970, Puccini – 1978, Illica – 1979, Monteverdi – 1980, the Medici Academy award, Lorenzo il Magnifico – 1990, the Grand Prix "A life devoted to music" – Venice 2000, Doctor Honoris Causa of New Bulgarian University for her contribution to the world music culture. For her exceptional contribution in the field of the arts and the development of democracy in Bulgaria, she was awarded the Stara Planina Order. She was also made Knight Grand Cross of the Order of Merit of the Italian Republic for civil valour and outstanding contribution to the arts. In 2011, she was awarded the highest grade of Commandeur of the Order of Arts and Letters of the French Republic. In 2013, Raina Kabaivanska was awarded a Lifetime Achievement Oscar for opera.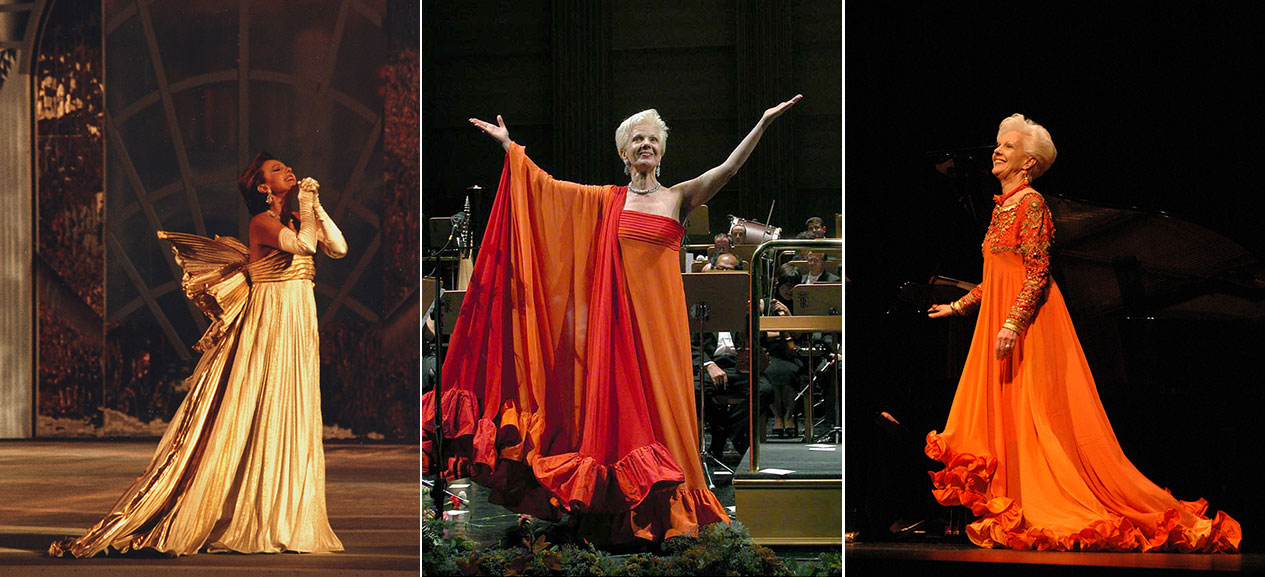 Raina Kabaivanska is a professor at the Accademia Musicale Chigiana in Siena, at the Vecchi-Tonelli Music Institute in Modena, Italy, and at New Bulgarian University. "One of my teachers was a very generous woman – Zita Fumagalli, and I wish to do for young people what she did for me – I want to give back a fraction of that kindness", says Ms. Kabaivanska. In 2002, the opera prima donna set up the Raina Kabaivanska Fund at New Bulgarian University which awards scholarships to young opera singers on a national and international level. Thus, in the course of the last fifteen years, the Kabaivanska School has emerged, grooming successful singers of various nationalities whose performances at the most prestigious opera theatres and festivals are now met with universal acclaim.
George Tekev, PhD
Executive Director
New Bulgarian University
