THE STAGE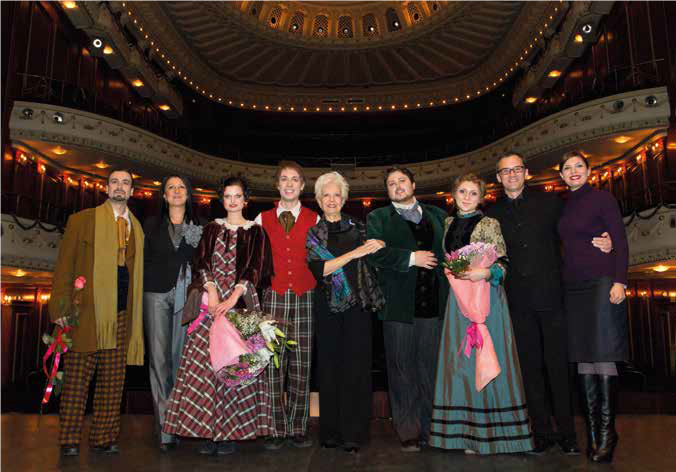 What makes Raina Kabaivanska's classes different is also the connection between continuous learning and the big stage. Kabaivanska not only discovers talents and works to shape and develop them but also helps them in their presentation on the international opera stage.

In 2010, at the idea of Raina Kabaivanska and under the auspices of New Bulgarian University in Sofia, the project entitled "Raina Kabaivanska presents her students on the international opera stage" was launched.
The aim of the project was to present young artists from Kabaivanska School and scholars of her fund at New Bulgarian University as complete ensembles in opera performances and concerts, thus opening the path for the most prominent of them onto the international stage. In these performances and concerts in Bulgaria such important names of contemporary opera theatre as – Maria Agresta, Veronica Simeoni, Maria Radoeva, Andrea Caré, Vittoria Yeo, Selene Zanetti, Ana Victoria Pitts, Marily Santoro and many others achieved stardom.
