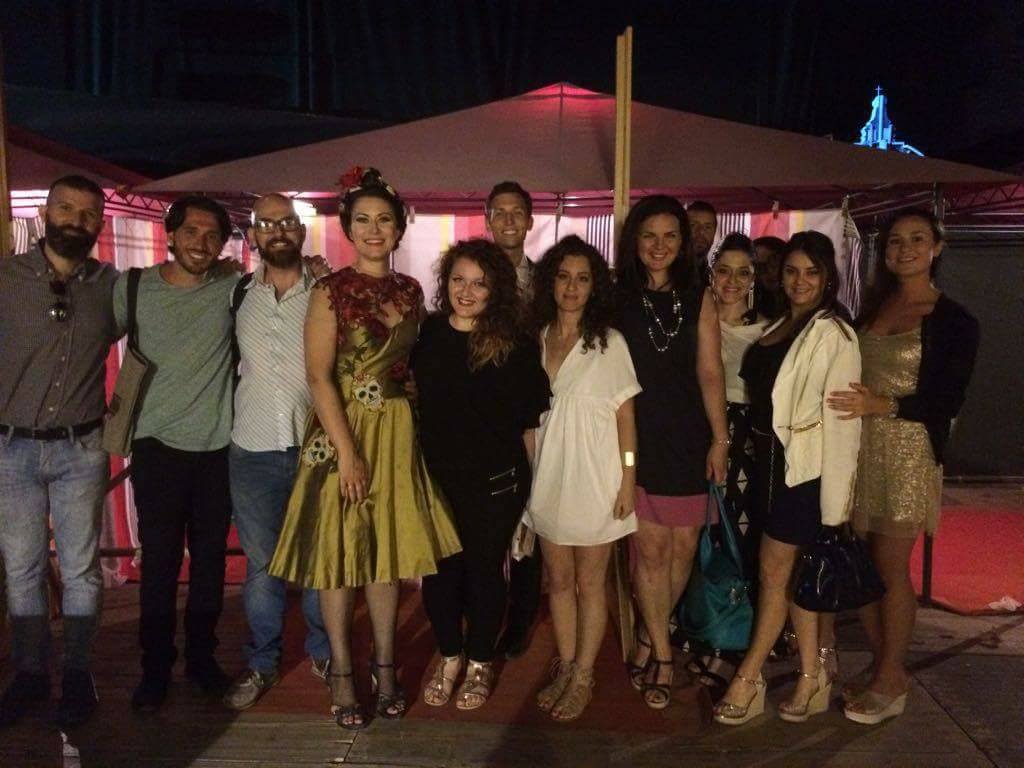 Foto: Adriano Belli
On July 9 among the guests of the performance was the young Bulgarian mezzo-soprano Daniela Nineva along with the other finalists of the competition, organized by Teatro Lirico Sperimentale di Spoleto "A. Belli"

After the performance the young opera singers had the chance to photo themselves with the star of the performance.
Veronica Simeoni graduated from the Conservatory in Adria and began in 2004 her artistic and vocal refinement with Raina Kabaivanska. Nowadays Simeoni is already a popular opera actress contracted by Metropolitan Opera, La Scala, Rome Opera, Arena Di Verona, Teatro Real in Madrid, Opera theatres in Moscow, Palermo, Venice, Zurich, Bologna, Mexico, Turin and many others.

Daniela Nineva participates in master classes of Raina Kabaivanska at NBU in the period 2014 - 2016 and continues her training with the great opera actress in the Musical Institute "Vecchi-Tonelli" in Modena. Nineva is a laureate of international competitions and takes part in concerts in Italy and Bulgaria.
Veronica Simeoni and Daniela Nineva are scholarship holders of Raina Kabaivanska Fund at New Bulgarian University.