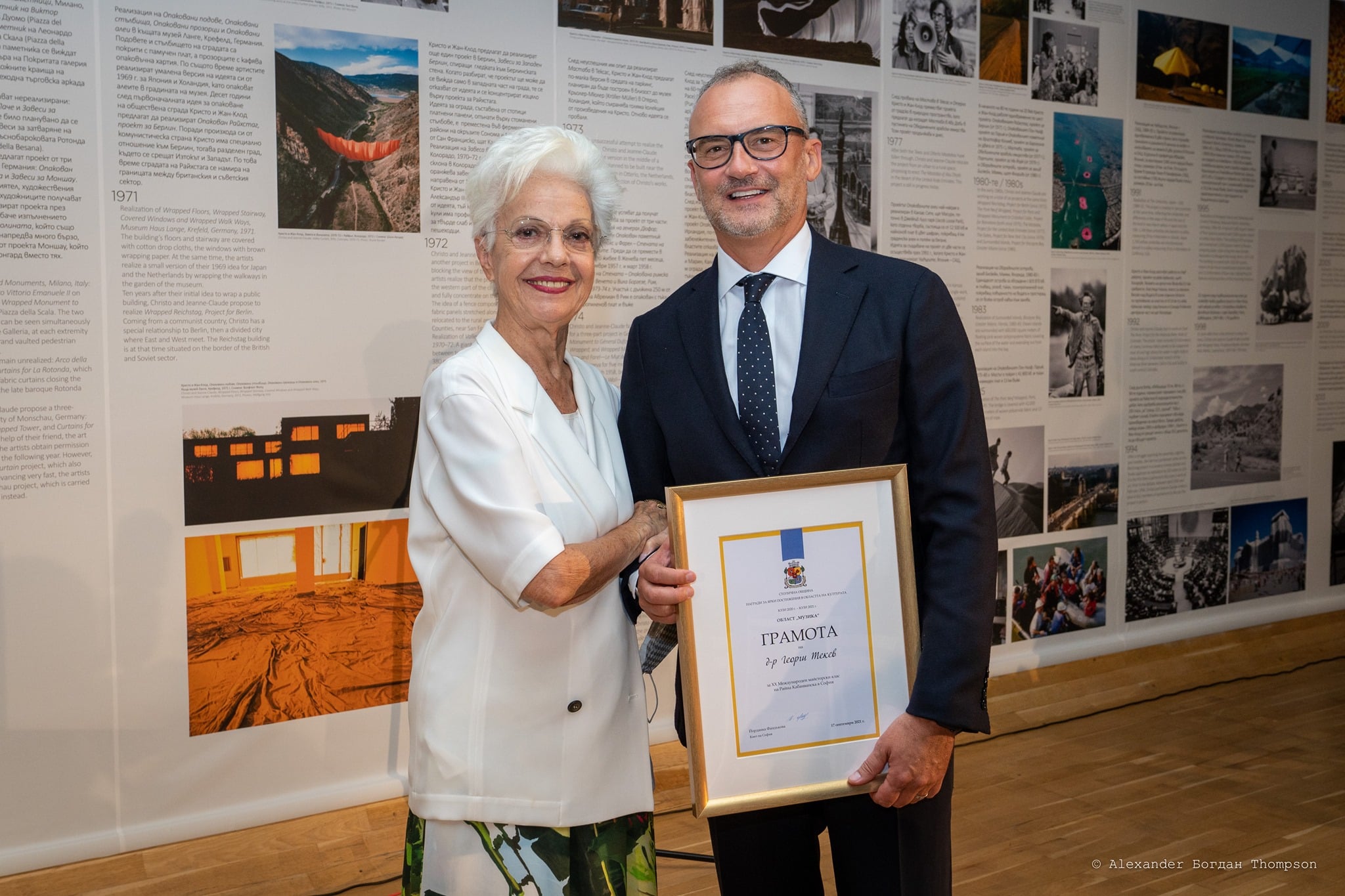 George Tekev, Ph.D., Executive Director and Member of the Board of Trustees of New Bulgarian University, founder and manager of the International Master Class of Raina Kabaivanska at NBU, received the award of Sofia Municipality for outstanding achievements in the field of culture (music). The award is given for enabling young talents in the field of opera art to refine their skills and perform them on the stage - for the XX International Master Class of Raina Kabaivanska in Sofia - 2020 and for the photo album on establishing of a School in Opera Art "Master Classes and the School of Raina Kabaivanska".

At the official ceremony in Sofia City Art Gallery in the presence of Raina Kabaivanska as a special guest, Mr. Tekev, PhD said: "I'm truly honored and grateful to be the recipient of this award on the eve of the 30th anniversary of the establishment of New Bulgarian University and during the 21st edition of the International Master Class".

Thanks to my team and to our partners - Sofia Municipality, Fantastico trade chain and Sofia Opera and Ballet House this Master Class placed Sofia on the map of the world centers for refinement of young opera singers and created a School of followers of a great opera actress and mécénat! Her charity fund gave the opportunity to nearly 100 young opera singers to continue their refinement, to prepare for the world opera stages and to make their debuts right here, in Sofia!

Special thanks to Raina Kabaivanska for all that, for the lessons, for the generosity and for the inspiration!"

ph. Alexander Bogdan Thompson