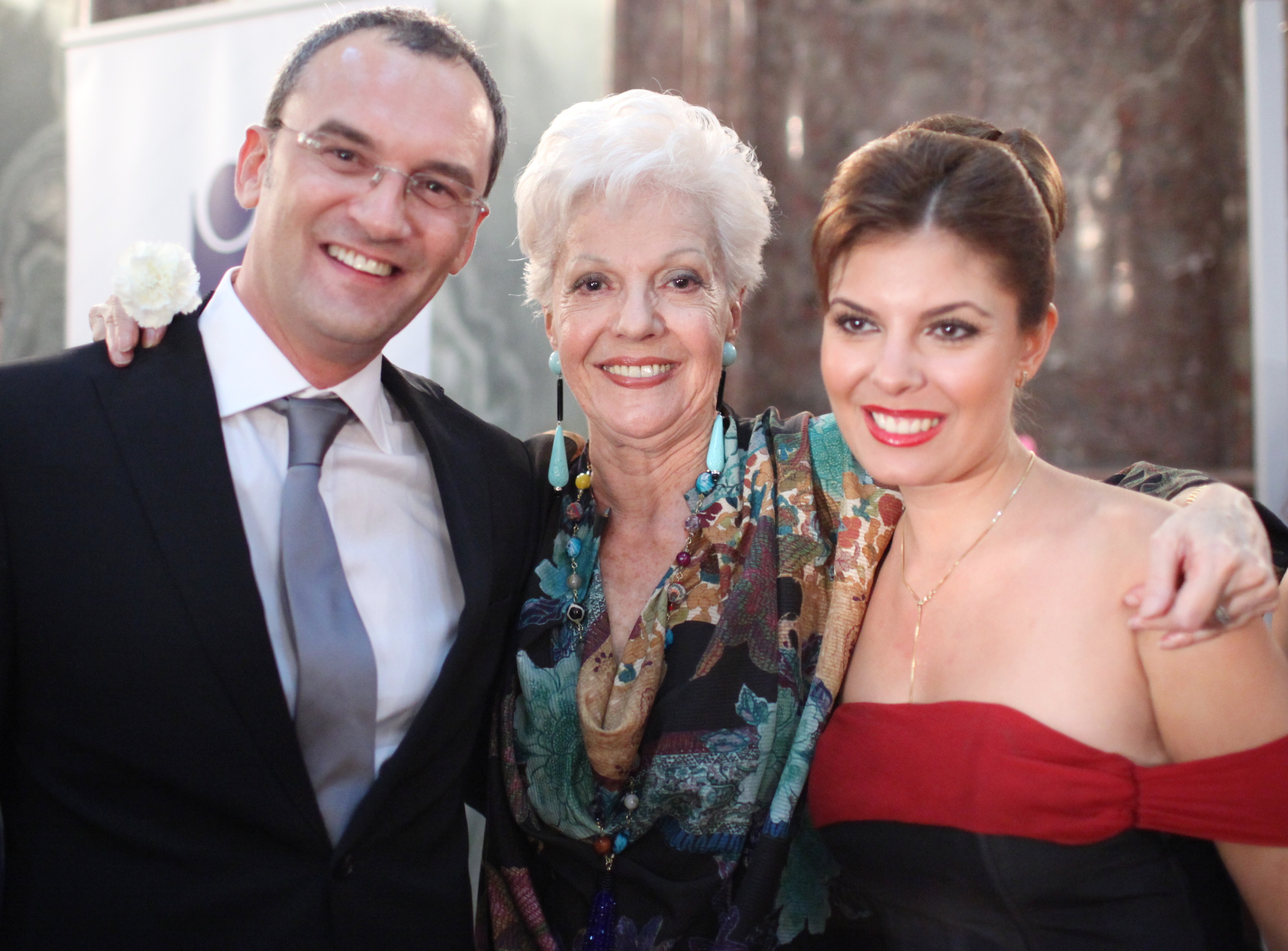 MARIA RADOEVA PERFORMS "FOUR LAST SONGS" BY RICHARD STRAUSS IN THE CONCERT OF SOFIA PHILHARMONIC
Maria Radoeva performs "Four Last Songs" by Richard Strauss at Concert with Sofia Philharmonic with conductor Frédéric Chaslin.
Maria Radoeva has repeatedly participated in Master classes of Raina Kabaivanska at New Bulgarian University, Accademia Musicale Chigiana in Siena and the Vecchi-Tonelli Institute in Modena. She has a scholarship from Raina Kabaivanska's donation fund at NBU.
In 2010 she made her debut at Sofia Opera and Ballet and the Teatro Comunale in Modena as the Musetta in Puccini's "La Bohemè", a performance within the project "Raina Kabaivanska presents her students on the world opera stage". In 2014 she participated in the Gala Concert on the occasion of the 80th anniversary of Raina Kabaivanska at Hall 1 of National Palace of Culture. Since 2016 she has been a soloist at the theater in Erl, Austria. She also performed in Opera houses in Verona, Turin, Palermo, Lucca, Pisa and others. In 2019 she was invited for the role of Eurydice in "Orpheus and Eurydice" by Gluck in the cult production of Stefano Poda at Ancient Theater in Plovdiv. In 2020, in the cycle of the Sofia Philharmonic Orchestra, "The Human Voice", she performed Wesendonck Lieder by Wagner under the direction of Gustav Kuhn.
Concert program on March 7th. 2021:
Frédéric Chaslin - Theme and Variations for Trombone and Orchestra on Symphony No. 3 by G. Mahler, performed by Jörgen van Rijen.
WA Mozart - Symphony № 38 "Prague"
Photo: Krum Stoev