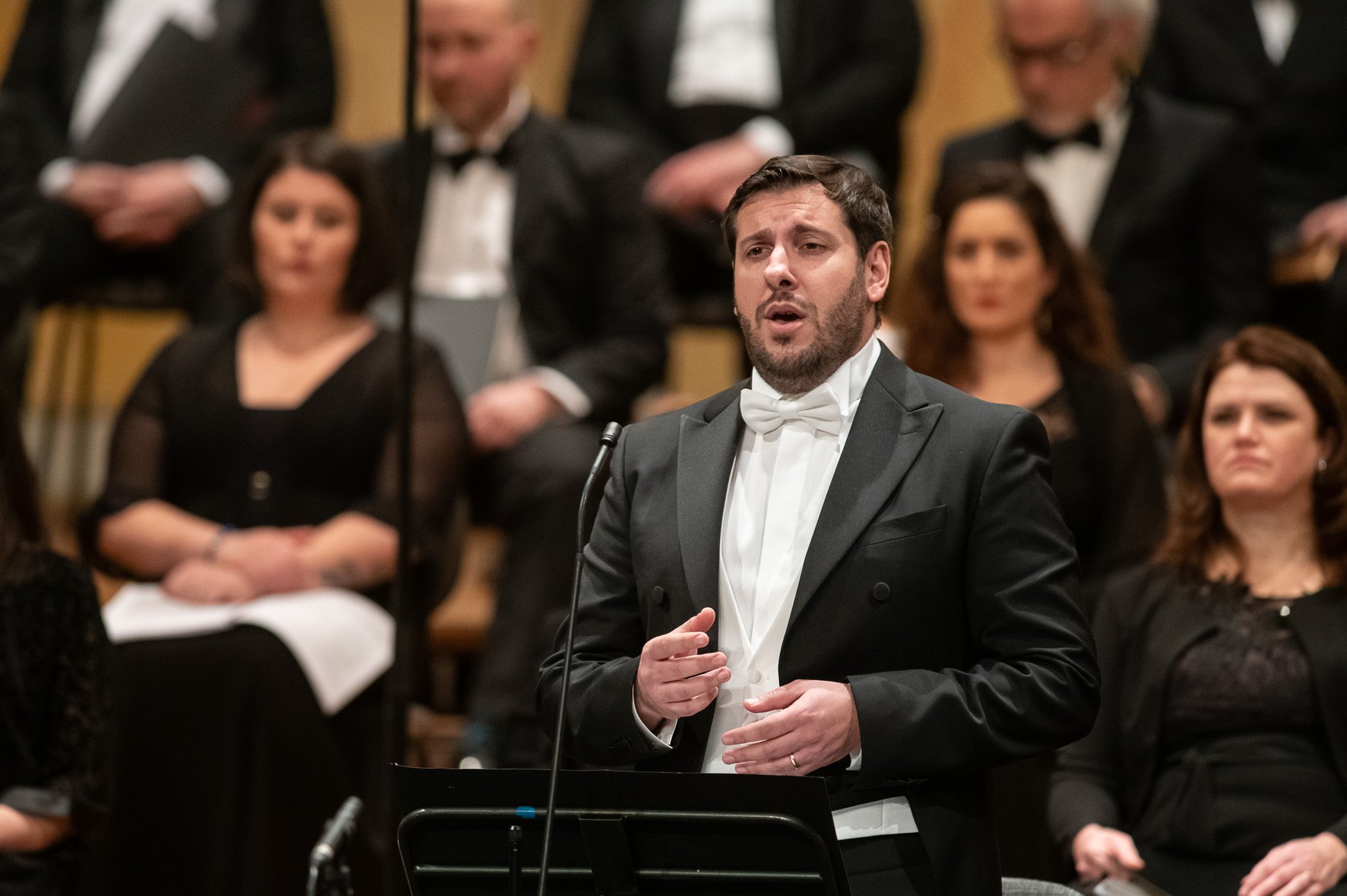 ph. Rolando Andrea Guerzoni
Andrea Carè is Don Carlo in "Don Carlo" at Teatro Pavarotti Modena
6.02.2021
He graduated from the Torino Conservatory. In 2005 he won the international competition for young opera singers in Spoleto. There he met Raina Kabaivanska (chair of the jury of the competition) and began his studies at Vecchi-Tonelli Institute in Modena and in
her master classes at Chigiana Academy in Siena and New Bulgarian University. In Modena Kabaivanska introduced him to Luciano Pavarotti and Caré became his last pupil. Andrea Caré is described as one of the best contemporary Italian tenors.

Andrea Caré has performed in the world's most prestigious opera theatres – Covent Garden in London, Teatro Real in Madrid, Liceu in Barcelona, San Carlo in Naples, Bolshoi Theatre in Moscow, Deutsche Oper in Berlin, La Fenice in Venice, Vienna Opera, State Opera in Hamburg, Teatro dell'Opera di Roma, Royal Opera in Stockholm, La Monnaie in Brussels, Finnish National Opera, Teatro Reggio di Parma, Queen Sofia Palace of Arts, as well as in theatres in Geneva, Bari, Bologna, Strasbourg, Trieste, Turin, Michigan etc.