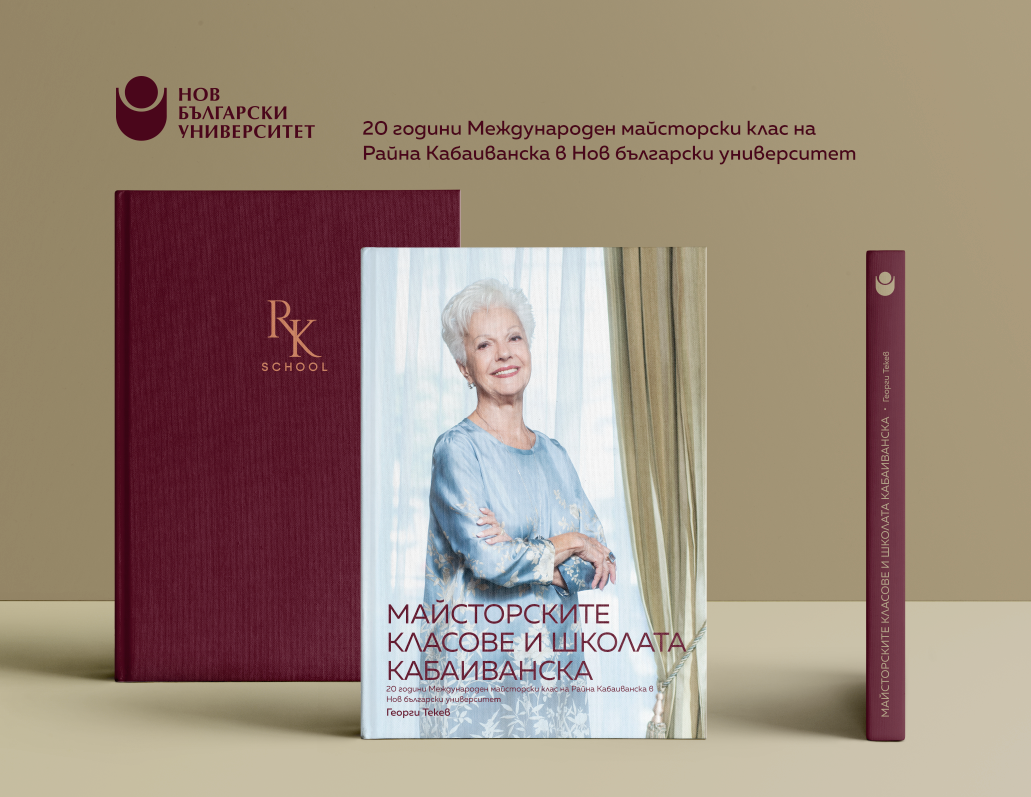 ph. NBU

This year NBU marks the 20th anniversary of Raina Kabaivanska's International Master Class. On the eve of Raina Kabaivanska's birthday, December 15, the album "Master Classes and Kabaivanska School" created by George Tekev, Ph.D., Executive Director of NBU, will delight fans of the opera art in Bulgaria. The album follows the development of the unique project over the years. The 168-page edition features the participants in the master classes, the scholarship holders from Raina Kabaivanska Fund at NBU and the artists from Kabaivanska School. Еxclusive photographs revieal the first stage performances of the stars of the world opera scene such as Andrea Care, Veronica Simeoni, Vittoria Yeo, Maria Agresta, Maria Radoeva, Pretty Yende, Yasko Sato and others. Prominent bulgarian opera singers such as Vessela Yaneva, Dobrinka Ikonomova, Kostadin Mechkov, Silvia Teneva, Tsvetana Bandalovska and many others can be recognized in the photos as well. A short, heartfelt text by Raina Kabaivanska herself graces the first pages of the album. In it she defines the Masterclass as a "historical phenomenon" and thanks NBU for the energy, love and trust throughout the years. She also expresses her gratitude to all partners - Sofia Philharmonic, Sofia Opera, Sofia Municipality, America for Bulgaria Foundation, Fantastico, Italian Embassy in Bulgaria for their support during 20 years.


Another event related to the anniversary is a photo exhibition. It will be located in front of the National Theater "Ivan Vazov" in Sofia, starting December 10. The exhibition consists of 28 panels showing selected moments from the work of Raina Kabaivanska with her students during training sessions, rehearsals, emotional moments from Gala concerts and the awarding of scholarships to the distinguished participants. Moreover, the process of preparation and realization of opera performances and concerts featuring the young singers on the stage of Sofia Opera and the Sofia Philharmonic is displayed. A special place is assigned to the Jubilee Charity Gala Concert "Raina Kabaivanska presents the stars of the opera" at National Palace of Culture, 2014 in Hall 1. and the performance of artists from Kabaivanska School.
The album "MasterClasses and Kabaivanska School" and the exhibition are both made possible thanks to the support of Sofia Municipality.

Meanwhile in Modena, Italy, the new addition of young talents trained by Raina Kabaivanska, including the promising Bulgarian soprano Aleksandrina Mihailova, will perform at a Christmas Concert atTeatro Storchi on December 10 .