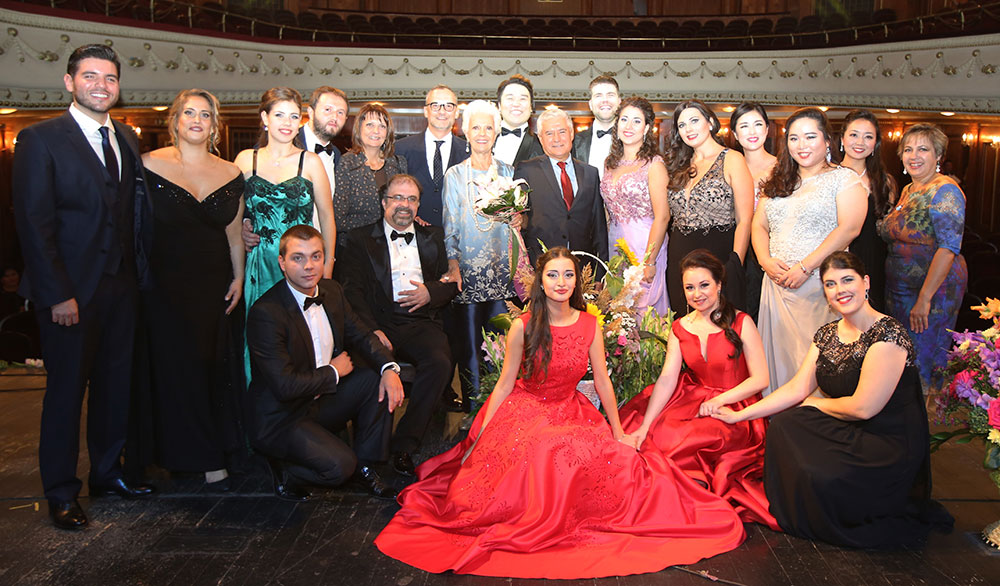 ph. Viktor Viktorov
NORMA
Vincenzo Bellini

With participation of artists from the School of RAINA KABAIVANSKA and scholarship holders of Raina Kabaivanska Fund at New Bulgarian University


October 13 and 14, 2017 - 19.00 h
October 15, 2017 - 16:00 h
Sofia Opera and Ballet House


Characters and performers:

Norma - Marily Santoro (Italy), Radostina Nikolaeva (Bulgaria), a soloist of Sofia Opera and Ballet
Adalgisa - Elisa Barbero (Italy), Shin Je Bang (South Korea)
Oroveso - Strahinja Djokic (Serbia), Kostadin Mechkov (Bulgaria)
Pollione - Yonghyun Ryu (South Korea))
Clotilde - Roxana Herrera (Chile), Daniela Nineva (Bulgaria)
Flavio: Manuel Rodríguez (Spain)

Conductor: Grigor Palikarov
Director: Hugo de Ana

Lighting designer - Valerio Alfieri
Chorus conductor – Violeta Dimitrova
Assistant director - Filippo Tonon, Vera Beleva
Assistant costume designer - Cristina Aceti
Assistant scenographer - Filippo Tonon
Concertmaster – Teodora Hristova, Maria Evstatieva
Assistant directors – Stefka Georgieva, Maria Lukanova
Pianists – Assist. Prof. Boriana Lambreva, Pelagia Cherneva


Producer: George Tekev, PhD
Management team: Rumiana Yurukova, Petar Barbalov, Martin Stoyanov, Desislava Bineva, Kossyo Hadjigenchev, Nikolay Pachev, Nikolay Iliev, Stanimir Giurov



The performances of "Norma" are a co-production of New Bulgarian University and Sofia Opera and Ballet House, carried out with the participation of young opera performers – representatives of the School of Kabaivanska coming from Bulgaria, Spain, Italy, Serbia, South Korea and Chile. "Norma" is the fourth similar project – after "La Boheme" (2010-2012), "Werther" (2012) and "Turandot" (2016), which continues the initiative of Raina Kabaivanska to support the promotion of young opera singers, scholarship holders of her Fund on the international opera stage.