New Bulgarian University
presents
XVII International Master Class of RAINA KABAIVANSKA
(6-24 September, 2017), at Sofia Opera and Ballet House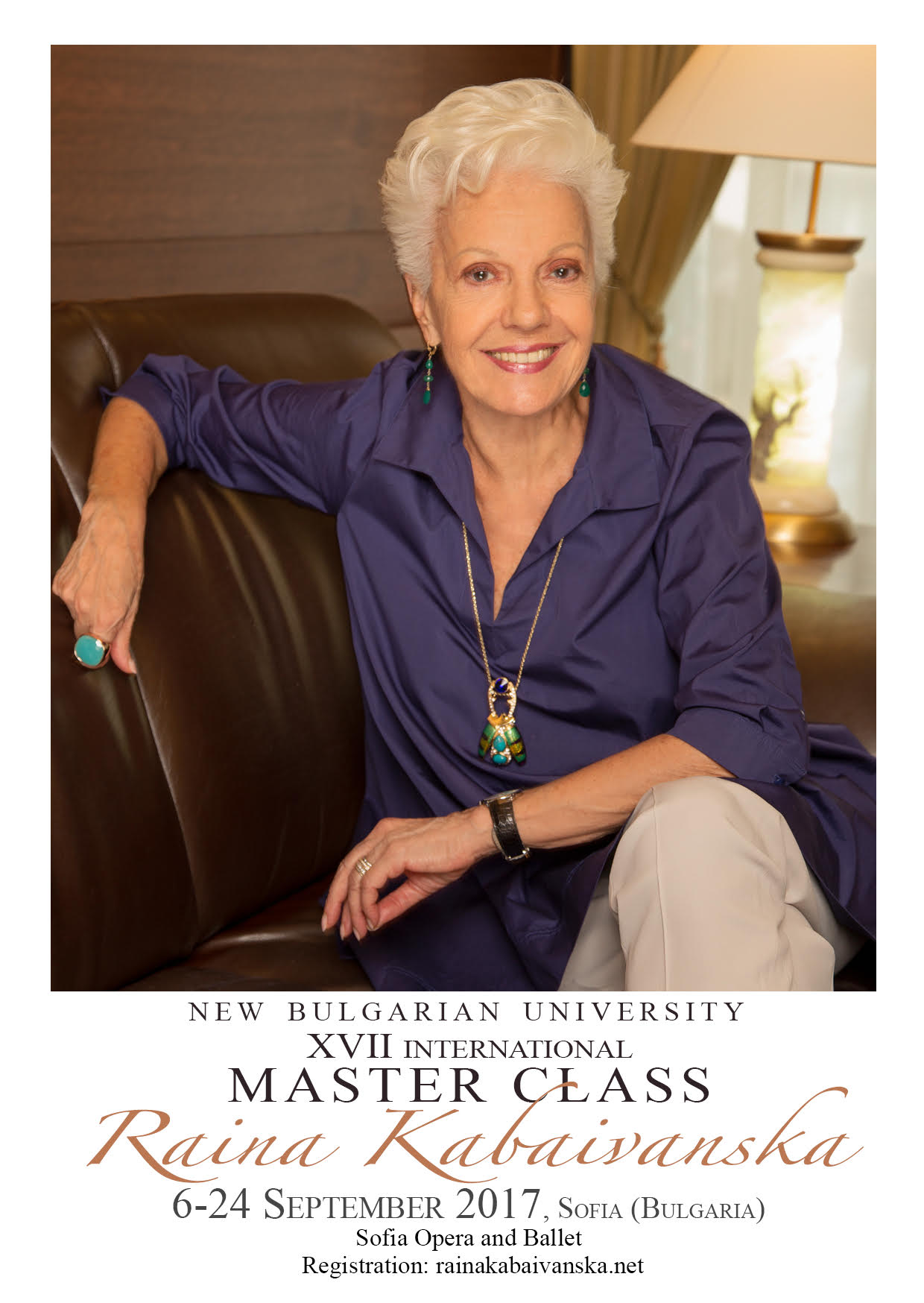 ph: Kostadin Krastev-Koko


Audition: September 6
Master class: 7-23 September
Gala Concert: September 24 – 7 p.m.
For registration: http://www.rainakabaivanska.net

In her Master Class Raina Kabaivanska will work on improving the participants vocal technique and interpretation of pieces chosen by themselves.
Eligible Applicants: professional musicians or current students in Academy / Higher Institution of Music up to 32 years old. Each applicant should choose and prepare five arias for the audition.

The most successful participants in the Master class will receive scholarships from the Raina Kabaivanska Fund for training in Italy.

During the audition and the following Master Class Raina Kabaivanska will also choose young talented opera singers for leading roles in the opera "Norma". The performances of the great director Hugo de Ana will be presented in October 2017 at Sofia Opera and Ballet.

"Norma" will be the fourth project following "La Boheme" (2010-2012); "Werther" (2012) and "Turandot" (2016). The whole entire project is a continuation of the initiative of Raina Kabaivanska to support the promotion of young talented opera singers as well as scholarship holders who benefit from the Raina Kabaivanska Fund on the international opera stage.

For more information:
www.rainakabaivanska.net
e-mail: mstoyanov@nbu.bg,
Tel: +359883 455 939